Your Heating & Air Conditioning Professionals in San Antonio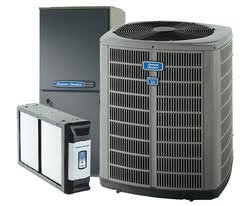 With more than 20 years of experience serving homeowners in the San Antonio area, JB Heating & Air Conditioning can keep your home warm in the winter, cool in the summer, and comfortable and energy-efficient all year long. We pride ourselves in not only providing the absolute best workmanship possible, but also the most professional customer service you'll find in the industry. Our customers depend on us for reliability, reasonable pricing, and dependable repairs and other services.
We know that you and your family depend on your home for comfort and security, and we'll make sure that your HVAC system can always provide you with that.
Air Conditioning Repairs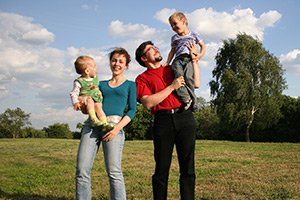 When the summers get into full swing, having a cool home is an absolute necessity, but you don't want to be overpaying for the energy that your air conditioner consumes. Our professionals can help you make sure that your AC is cooling your home well, and that it's as energy efficient as possible. So you and your family can beat the heat without breaking the bank.
Heating Repairs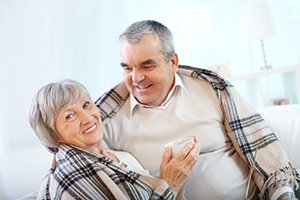 We're not exactly known for our harsh winters in the San Antonio area, but that doesn't mean that we don't get uncomfortably cold weather – plus, there's no telling when unexpectedly harsh weather may strike us. When you need any heating work done, our professionals will be ready to make sure you receive fast service and accurate repairs. We offer full inspections and repairs for all brands and types of heating units so that you can be warm all winter long.
Indoor Air Quality
When today's modern homes are built, they're sealed as tightly as possible so that they can trap in as much heated and cooled air as possible. This is great for energy efficiency, and it helps to keep your utility costs as low as possible, but it can have some unfortunate effects on your San Antonio home's indoor air quality. Our professionals can install air cleaner or humidifiers, or we can clean your HVAC ducts to make sure that your home's indoor air is as clean and healthy as possible.
Our HVAC Services in San Antonio
Recent Articles
Malfunctions with your air conditioning unit can do more than upset your mood. The lack of cooling and rise in humidity can damage furnishings in your home, and the increased moisture can create an environment for mold and mildew growth. In these situations, calling an emergency AC service in San Antonio is necessary to get…
With summer nearing its halfway point, your home's air conditioning system still has its work cut out for it trying to keep your home cool and comfortable for you and your family, but if it has been some time since you've had your system professionally maintained, you could be setting your AC up for failure…
If you're looking for a heating and air conditioning professional in the San Antonio area, call JB Heating & Air Conditioning at 210-316-0523, or fill out our online request form.