Furnace Replacements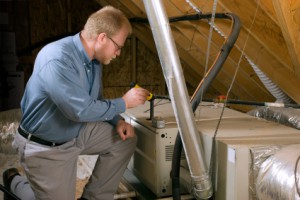 During the winter months, your furnace is under a lot of stress and pressure, so it requires a lot of maintenance and frequent repairs – maybe more than any other appliance in your San Antonio home. In order to keep your furnace in good condition and keep its lifespan as long as possible, the professionals at JB Heating & Air Conditioning recommend having a furnace inspection and tune-up at least once every year. With regular maintenance and proper care, a furnace can last for up to thirty years.
Still, regardless of how much maintenance your furnace receives, at some point it will inevitably need to be replaced. If it doesn't receive the amount of attention it needs, that time could be after only ten or fifteen years. When you do need to have a furnace replacement, it's important that you hire a professional you know you can trust with the work.
Our Professional Furnace Technicians
Our professionals can thoroughly take care of the replacement of any type or brand of furnace you have in your San Antonio home. We'll always make sure that you're receiving the highest quality workmanship possible, and we guarantee 100% of our work.
Our technicians are all licensed, certified, and professionally trained, so we can guarantee that every job we perform will be up to the highest standards of quality. If you have any troubles with your furnace after the replacement, we are always available for repairs.
Furnace Repairs and Replacements
Once your furnace is around 15 years old, you'll need to begin paying more attention to it. At 15 years, most furnaces begin to have major problems, and this is when you might see them break down unexpectedly. Continuing to use your furnace when it has problems of any size will increase your heating costs, and will only cause more problems down the line. It's highly important that you pay attention to any problems that arise and handle them immediately.
The efficiency of your furnace will naturally drop as it ages, but if you notice any steep, sudden increases in your San Antonio home's heating costs, it could be thanks to problems with your furnace. You should certainly call for repairs, and our HVAC professionals can let you know whether or not you need a replacement.
Our professionals can thoroughly inspect your furnace and help you decide what the best course of action to take with it is. If you do need to have your furnace replaced, we'll be ready and eager to tackle the job.
Furnace Warning Signs
There are a few things you can look out for that may be signs of a necessary replacement:
Buzzing, clicking, and humming sounds
Rust, soot, or moisture around the unit
Any types of leaks
None of these signs necessarily mean that you'll have to have your furnace replaced, but they do at least signify some sort of problem. Call a professional immediately if you've noticed any of these.
Recent Articles
Why A New Heating & Air Conditioner Installation is For You

It's the same for every homeowner. There is an instant fear and resistance to getting a brand new heating or air conditioning unit for your home. It's not secret that new units and installation costs can be fairly expensive. If you have a larger home with more rooms, then it can be even more complicated.…

Read More

Benefits of Air Duct Cleaning

Enjoy the Benefits of a Professional Air Duct Cleaning Your air ducts perform a vital function of circulating your heated or cooled air throughout your home. To ensure your San Antonio home's indoor air quality is high quality, be sure to invest in regular air duct cleaning. Otherwise, your home's air supply may become loaded…

Read More

If you're in need of a furnace replacement in San Antonio, call JB Heating & Air Conditioning at 210-316-0523, or fill out our online request form.