About Our Heating and Air Conditioning Services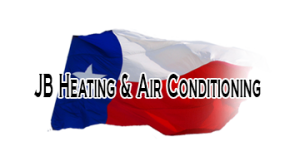 JB Heating & Air Conditioning has more than 20 years of experience in the heating and air conditioning industry. Our goal is to help keep your home cool in the summer, warm in the winter, and energy efficient year-round.
We provide families in San Antonio and the surrounding cities with reliable repairs, fair pricing, and the best in professional customer service. We'll leave you happy and comfortable with our professional service, quality workmanship, and the respect of you, your home, and your family that you deserve. Let us worry about your heating and air conditioning problems!
Our only goal is to provide each of our clients with the best products in the industry and the best possible repairs. When you need a dependable, trustworthy, and well-reputed HVAC company, JB Heating & Air Conditioning is the way to go!
Our HVAC Professionals
All of our HVAC contractors are licensed in San Antonio and the state of Texas, professionally trained, and extensively experienced. So at every single job, we can guarantee your complete satisfaction with all of the work we provide. We know that these repairs are often urgent, so we always strive to get the work done as quickly as possible; however, we'll never sacrifice quality work for a speedy job.
Our HVAC professionals provide a wide array of services, including:
Heating repairs
AC repairs
Heating and air conditioning tune-ups
Maintenance
Duct cleaning
Retrofits
New and existing installations
Indoor air quality services
Air cleaners
Humidifiers
Filter upgrades
Non-digital, digital, and programmable thermostats
Emergency AC repairs
Duct cleaning
And more!
We're always ready and eager to provide you with the HVAC services you need, so give us a call today with any questions you have, or to schedule your appointment.
Why Choose Us for Your Heating & AC Needs
Personalized service
Licensed, insured, and bonded contractors
Up-front pricing and estimates
Trustworthy and dependable professionals
Air Conditioning Tune Ups
During the hottest parts of the year in San Antonio, a huge portion of your energy costs is attributable to cooling your home. If you're interested in lowering those costs, having regular inspections and tune-ups of your AC is the best thing you can do.
If your air conditioner is malfunctioning or isn't performing as efficiently as you need it to, you may need to have it a professional service it. Sometimes the air your AC unit is producing won't be as cold as you need it, and sometimes you'll notice higher energy costs when you're using your air conditioner just as frequently.
Having your AC tuned up at least once every year can help you take care of these problems.
If you're looking for a heating and air conditioning contractor in San Antonio, call JB Heating & Air Conditioning at 210-316-0523, or fill out our online request form.