New Braunfels Air Conditioning Contractors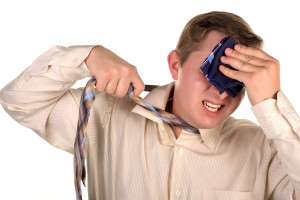 JB Heating & Air Conditioning has been providing homeowners in the New Braunfels area with the highest quality heating and air conditioning services for more than 20 years, and we're widely considered the most trusted and dependable HVAC contractor in the area. We know that your heating and air conditioning systems are an integral part of the lives of you and your family, and we work to make sure that you receive the best in quality workmanship and professional customer service at every single job. We provide a wide range of services to homeowners that span everything from tune-ups and regular maintenance to replacements, installations, and in-depth repairs.
You and your family rely on your home for comfort and security, and your heating and air conditioning systems are a huge part of that, so we take it as a responsibility to make sure they're always able to provide you with those things. All of our contractors are licensed professionals with extensive training and experience, so we're always able to quickly and accurately diagnose and repair any problems you're experiencing with your heating and AC systems.
Give us a call today with any questions you have about the services we provide or to schedule your appointment, and we'll be looking forward to assisting you.
New Braunfels AC Repairs
Problems with your air conditioning system could occur at any time, but they're most likely going to occur when your AC is being used the most – during the hottest parts of the year. What this means is that, unfortunately, you can easily be put into an emergency situation, as you'll need to have your air conditioner repaired as quickly as possible so that you can resume cooling your home. The professionals at JB Heating & Air Conditioning offer 24/7 emergency AC repairs in case you do find yourself in that situation, but we also offer services to help you prevent that.
Our professionals recommend you tune up your AC at least once every year, preferably in the spring, just before the cooling season begins. These tune-ups will help keep any unexpected problems from cropping up during the summer months, and they'll also keep your air conditioner more energy efficient, which can save you money on your cooling costs every month.
If you need any air conditioning repairs in New Braunfels, you can rely on the professionals at JB Heating & Air Conditioning.
New Braunfels Heating Repairs
While New Braunfels isn't exactly known for having the harshest winters in the country, when the temperatures get to their lowest in the winter, keeping your home warm and comfortable is a major priority. Our professionals can work with any type of heating unit, including furnaces, boilers, central heat, and heat pumps.
Recent Articles
Benefits of Air Duct Cleaning

Enjoy the Benefits of a Professional Air Duct Cleaning Your air ducts perform a vital function of circulating your heated or cooled air throughout your home. To ensure your San Antonio home's indoor air quality is high quality, be sure to invest in regular air duct cleaning. Otherwise, your home's air supply may become loaded…

Read More

Keep Your AC As Efficient As Possible

When the hotter parts of the year start to move in, it's very important to make sure that your air conditioner is as efficient as it can be. Your air conditioning is a huge part of your energy costs during the summer months, so saving as much as possible on cooling can drastically lower all…

Read More

If you're looking for air conditioning repairs in New Braunfels, call JB Heating & Air Conditioning at 210-316-0523, or fill out our online request form.