Air Conditioning Installation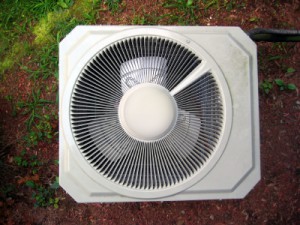 Our professional air conditioning technicians specialize in custom installations of any type or model of air conditioner. Whether it's for a new construction, a commercial property, or it's a replacement in a residential home, our professionals can handle the job. All of the HVAC contractors at JB Heating & Air Conditioning are licensed, professionally trained and extensively experienced, so we can confidently guarantee your complete satisfaction with all of the work we provide.
We have extensive experience working with all types of AC units and HVAC system, and we can help you decide on which would be best for your home or commercial property, then we'll make sure it's properly and professionally installed. We'll make sure that your air conditioner is perfectly installed and ready to run as efficiently as possible, improving your San Antonio home's comfort and lowering your monthly energy costs.
Our Air Conditioning Installation Professionals
When you need to have any part of your HVAC system worked, it's important that you hire a professional you know you can trust with the job. At JB Heating & Air Conditioning, our professionals can guarantee the highest quality workmanship possible, as well as the best in customer service. We have years of experience working with all types of HVAC systems and units, and we'll be able to make sure that your air conditioning installation is done perfectly.
We can handle the removal of your older unit, and we can modify your ductwork as necessary. We'll take care of the entire job from start to finish, and we'll make sure your AC is ready to be efficient and completely functional for years to come.
With our installation services, you can rest assured that your San Antonio home will be cool and comfortable throughout the summer months, and we guarantee that your AC will work well and efficiently throughout the years. Our only goal is your complete satisfaction, so we'll be sure that there are no problems with at all with any of the work or services we provide.
Air Conditioning System Maintenance and Repairs
If you're having problems with your AC nit, or if you've seen a sudden and unexplained rise in your cooling costs, our professionals can also help with that. The best way to catch AC problems early is to have regular tune-ups performed, which our professionals recommend you have done at least once a year to make sure your AC is running as well as possible. A well-maintained air conditioner will have less problems and save you money on your San Antonio home's energy costs every month.
Recent Articles
Why A New Heating & Air Conditioner Installation is For You

It's the same for every homeowner. There is an instant fear and resistance to getting a brand new heating or air conditioning unit for your home. It's not secret that new units and installation costs can be fairly expensive. If you have a larger home with more rooms, then it can be even more complicated.…

Read More

If you're looking for an air conditioning installation in San Antonio, call JB Heating & Air Conditioning at 210-316-0523, or fill out our online request form.