Emergency AC Repairs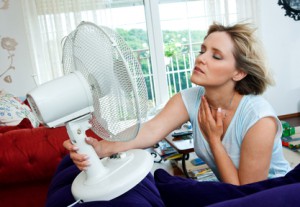 Your air conditioner could break down at any time and for almost any reason, and for most of the year in the San Antonio area, that can be a very serious problem. Unfortunately, your AC is likely to break down when it's being used the most: during the hottest parts of the year. When there's tremendous heat, keeping your home cool isn't just important for the sake of comfort – often, it's a matter of safety for you and your family.
Any time that your air conditioner unexpectedly stops working, you can count on the professionals at JB Heating & Air Conditioning for emergency air conditioning repairs. We know that these repairs can't always wait for an appointment, or even for regular business hours to resume, so our technicians are available 24/7. We'll be ready at any time to make sure that your AC is functioning as well and efficiently as possible.
Our Guarantee
When you have a problem with your San Antonio home's air conditioner, you need prompt and professional service. Fortunately, our professionals are ready to provide you with both. We'll be on the job as soon as possible, and we'll get the work done right. We'll get the job done as quickly as possible, but we'll never let a speedy job get in the way of quality workmanship.
Our Emergency AC Repair Professionals
Our professional AC technicians are licensed and certified, professionally trained, and extensively experienced. We'll treat your home and your family with the respect you deserve, and we'll be eager to get the job done as well as possible. We can diagnose the problem quickly and accurately, then we'll be ready to find the best ways to move forward on the repairs.
Any time, day or night, we'll be ready to get your AC system into the best condition possible.
Preventative Care and Maintenance for Air Conditioners
Regular maintenance and tune-ups of your AC unit will help to ensure that you don't find yourself in emergency situation. Air conditioning tune-ups will make sure that all aspects of your cooling system are functioning well. And they'll find any problems, or potential problems, and take care of them before they become much larger.
It won't help you to wait until a larger problem comes up before you call in a professional for assistance – ultimately, you'll end up paying more for the repairs the longer you wait. Catching problems earlier will keep your AC more efficient, and you'll save money on repairs. Plus, regular tune-ups will keep you from needing any emergency repairs.
If an emergency situation does arise, you can count on the professionals at JB Heating & Air Conditioning.
Recent Articles
Keep Your Home More Comfortable and Efficient with Duct Sealing

One of the most common reasons for inefficient heating is that the ducts aren't properly sealed. Regardless of how good a condition your heating and air conditioning system is in, if your ducts aren't adequately sealed, you'll see your energy costs rise. Up to 20% of the energy you're using to heat your San Antonio…

Read More

How To Prepare Your Heater For Winter

If you live in San Antonio or the surrounding Texas area, then you know that there's as much of a potential for severe winter as there is for a blazing summer. So it's important that you make preparations for a heating tune up during the key winter months before those months arrive. Doing so will…

Read More

If you're looking for emergency AC repairs in San Antonio, call JB Heating & Air Conditioning at 210-316-0523, or fill out our online request form.