Benefits of Air Duct Cleaning
---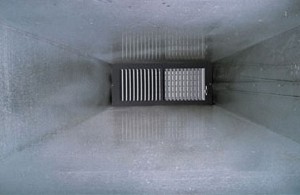 Enjoy the Benefits of a Professional Air Duct Cleaning
Your air ducts perform a vital function of circulating your heated or cooled air throughout your home. To ensure your San Antonio home's indoor air quality is high quality, be sure to invest in regular air duct cleaning. Otherwise, your home's air supply may become loaded with all sorts of harmful airborne contaminants such as the following:
Dust
Mold spores
Insect carcasses
Pet dander
Pollen
Mildew
Many other similar toxins
Nobody can stop the above-listed contaminants from infiltrating their air ducts over time, but everyone can have those contaminants removed in no time at all with a professional air duct cleaning. If it's been a while since your last cleaning (or ever), now's the time to get on the phone and schedule this service ASAP. By having your air ducts cleaned regularly, you'll be able to enjoy these benefits right away:
Improved Health
Like most people, you and your family members are probably going to be spending the majority of your free time in your home. For that reason, it's important to make sure your home is a safe place to spend much of your time. An effective way to maintain a safe home is to keep its air ducts cleaned. By removing harmful airborne particles from your indoor air supply, you'll avoid these health issues in your home:
Allergy flare-ups
Respiratory issues
Itchy eyes
Headaches
Lethargy
Better Airflow
Dirty air ducts can result in poor airflow that leaves your home feeling stuffy, but that's far from the only issue you'll experience because of this problem. You're also likely to experience higher than usual energy costs and an increased likelihood of HVAC issues—not to mention a reduced service life for your HVAC. Before you get overwhelmed by these many issues, nip them in the bud with professional air duct cleaning.
More Pleasant Living Environment
In addition to being a safe space for you and your loved ones, your home should be a pleasant space. Otherwise, all the time you spend in it might just wind up feeling more like a chore than your free time. An effective first step toward maintaining a pleasant home is to keep it clean, and an effective way to do that is to keep its air ducts and, in turn, air supply clean and fresh.
Schedule Your Next Air Duct Cleaning with Our San Antonio Team
Is it high time that your air ducts were given a good, thorough cleaning? If it is, the company you can count on to get the work done right is JB Heating & Air Conditioning. Our experienced air conditioning company has many years of experience in the San Antonio area, and that experience combined with our 100% satisfaction guarantee ensures you'll get the best results around by leaving your air duct cleaning in our hands.
We take pride in providing customers with an unbeatable customer service experience and the highest quality of workmanship around. What's more, we take pride in how consistently we provide this quality of customer experience. Just take a look at our customer reviews page to see what other homeowners in the area have to say about the work we do. For more information, don't hesitate to contact us today.
If you are looking for an air duct cleaning in the San Antonio area, please call JB Heating & Air Conditioning at 210-316-0523 or fill out our online request form.