Why A New Heating & Air Conditioner Installation is For You
---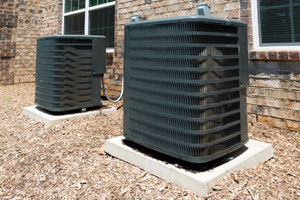 It's the same for every homeowner. There is an instant fear and resistance to getting a brand new heating or air conditioning unit for your home. It's not secret that new units and installation costs can be fairly expensive. If you have a larger home with more rooms, then it can be even more complicated. But there is a flip side to having a modern state-of-the-art heating & cooling system in your home. Below are the direct benefits that you will notice immediately once the new equpiment is implemented.
Start Saving Money Right Away
Once an HVAC system reaches a decade old, it begins to start running poorly. Even with ongoing maintenance and repairs an older system will start to break down. Even the most well-built system begin to show signs of wear and tear. A poorly running heater or air conditioner has to work twice as hard in order to provide warm or cool air to your home. This means your energy bill will skyrocket. New high efficiency system offer better AFUE ratings which gives you a better bottom line each month. You should see a 30-50% decrease in your utilities which can save you hundreds of dollars.
Modern Programmable Features
In the old days the average homeowner would set their thermostat to a setting and hope that the system would maintain a specified temperature without running all day long. Time have certainly changed. Today's modern thermostats are fully programmable and are designed to run when you want them at whatever temperature you want to set them. This gives you ultimate comfort control throughout the day. If the entire family is gone during the day, your thermostat can be controlled to run or not run at a certain level. And then they can be programmed to run at a certain temperature once everyone comes home. This gives you more efficient options.
Increased Air Flow
Simply put, newer systems are more powerful than the old heaters and air conditioners. Modern motorization gives you a more consistent air flow into every room in the house. Modern units also push out purer air, prevents mold buildup throughout the home, and gives you a healthier atmosphere in which to breathe. You'll instantly notice a huge difference in how much air comes out of the vents. This cools or heats your home faster and gives you the results that you're looking for in no time at all.
Other Great Benefits
There are numerous other benefits to having a brand new system installed into your home. For instance, new models run much more quietly than the older units that used to rattle and squeak. You can also expect much longer lifespan out of your new system. The older heaters or air conditioners could last 10-15 years. But newer systems can last up to 20 years with relatively little maintenance. Another great benefits is extended warranties. The average HVAC now comes with a 10 years warranty on all parts. Call our San Antonio heating and air conditioning contractors to  learn more about HVAC system installation.
If you're looking for a heating and air conditioning professional in the San Antonio area, call JB Heating & Air Conditioning at 210-316-0523, or fill out our online request form.