Bulverde's Premiere HVAC Specialists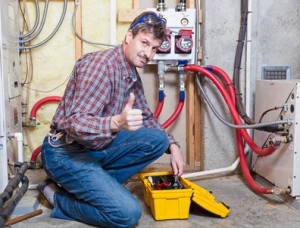 JB Heating and Air Conditioning is a trusted name among Bulverde homeowners for residential heating, cooling, and indoor air quality services. Clean indoor air that's neither too hot nor too cold is important for your comfort and health. Our trained, experienced HVAC professionals provide great workmanship and excellent customer service for all our clients, helping you resolve any problems with your heating and cooling, as well as installing new appliances and improving your home's indoor air quality.
Bulverde's Heating Experts
No one wants a cold house during the winter. That's why at JB Heating and Air Conditioning, we offer a wide range of services to keep your home warm and comfortable, including:
Heating installation
Heating tune-ups
Heating repairs
Furnace installation
Furnace repairs
Heat pump repairs
And more
Whatever type of central heating you have in your home, our technicians can diagnose and fix any problems you may be having. We also offer comprehensive regular maintenance and tune-ups, so you can avoid the need for repairs in the first place.
Quality Air Conditioning Service
The heat during Bulverde summers can be unbearable, making air conditioning an indispensible amenity for any household. Our wide range of home air conditioning services includes:
Air conditioning maintenance and tune-ups
Air conditioner installation
Air conditioner repair
Emergency repair services
Even if your air conditioner breaks on a sweltering Saturday afternoon, you don't have to sweat it out in the heat until Monday morning. We always have certified HVAC technicians on standby for emergency repair services. We'll arrive promptly to diagnose and fix the problem, so your home can be cool and comfortable again.
Indoor Air Quality in Bulverde
Many homes in Bulverde have poor indoor air quality. The air inside your home can easily become even dirtier and more polluted than the air outdoors. Materials like dust, dirt, debris, mold spores, and noxious gases can lead to a variety of health problems, including:
Asthma attacks
Allergic reactions
Skin ratches
Dry, itchy eyes
Respiratory infections
With an air cleaner or humidifier installed by our expert technicians at JB Heating and Air Conditioning, you can drastically improve the air quality in your home, and with it, your family's health. We also offer duct cleaning. Most indoor air pollutants originate in your ductwork, eventually spreading to the entire household and contaminating the air. With indoor air quality services from our skilled, knowledgeable staff, you can breathe easier knowing your home is clean and your family will stay healthy.
Recent Articles
How To Prepare Your Heater For Winter

If you live in San Antonio or the surrounding Texas area, then you know that there's as much of a potential for severe winter as there is for a blazing summer. So it's important that you make preparations for a heating tune up during the key winter months before those months arrive. Doing so will…

Read More

Keep Your Home More Comfortable and Efficient with Duct Sealing

One of the most common reasons for inefficient heating is that the ducts aren't properly sealed. Regardless of how good a condition your heating and air conditioning system is in, if your ducts aren't adequately sealed, you'll see your energy costs rise. Up to 20% of the energy you're using to heat your San Antonio…

Read More

If you're looking for air conditioning repairs in Bulverde, call JB Heating & Air Conditioning at 210-316-0523, or fill out our online request form.