Heating & Air Conditioning Service in Canyon Lake, TX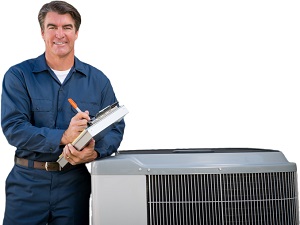 At some point, you are going to need to be able to rely on a dependable Canyon Lake heating and air conditioning professional to take care of a variety of services. Tune-ups, repairs, service, and even replacement are part of what you have to address, so you have to know who to call on in order to get the work done. At JB Heating & Air Conditioning, you can rest assured that you get the quality workmanship and customer care that you need.
You count on your heating and cooling to get you through the various seasons, temperatures, and weather conditions. So it only makes sense to want to have access to a reliable HVAC company in Canyon Lake, TX, that you know you can trust to get the job done. Find out more about all that we have to offer you by giving us a call today.
Heating Tune-Ups & Repairs in Canyon Lake
There is no point in waiting for your heating system to break down before getting the work done that you need. Heating tune-ups are an ideal way to monitor the current condition and address any minor repair needs before they can develop into major ones. Replacement of parts is important but preventative steps, such as tune-ups, are essential for helping to avoid the likelihood of breakdowns. This is like a tune-up for your car, an opportunity to clean parts, make adjustments and address repairs before the problems get even worse.
Why wait until your air conditioner breaks down to get it serviced? If you do, you'll not really be getting it serviced, only repaired. While we may rely on our AC here more than the heat, when the weather is cold, you need your heat to be able to work for you. Contact us today to find out more about addressing your Canyon Lake heating service needs.
Air Conditioning Tune-Ups & Repairs in Canyon Lake
It only makes sense that the same is true for your air conditioner as well. As much as you need to use and depend on your air conditioning to keep your home and family comfortable, you can't wait until it breaks completely to address the problem. This can lead to the need for replacement long before it should be time, but getting the work done means finding the right team to count on, and at JB Heating & Air Conditioning, we are known for our 100% commitment to offering the best in workmanship and customer service. For all of your Canyon Lake air conditioning service needs, give us a call.
If you are looking for heating and air conditioning services in the Canyon Lake area, call JB Heating & Air Conditioning at 210-316-0523, or fill out our online request form.