Heating and Air Conditioning in Castroville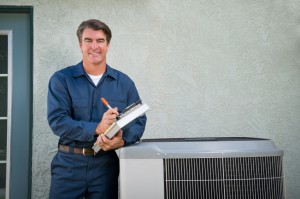 At JB Heating and Air Conditioning, we lead the way in great service and excellent workmanship for all your HVAC repair needs in Castroville. We understand how important a comfortable indoor environment is for you and your family, especially with our hot, dry Texas weather. Our dedication to quality has created a stellar reputation among local homeowners, making us a trusted name for heating, air conditioning, and more.
Quality Heating Installation and Repairs
During the winter, going without a working heater can be just plain miserable. At JB Heating and Air Conditioning, our skilled, experienced HVAC technicians offer a wide range of heater and furnace services, including:
Heating repairs
Heating installation
Heat pump repairs
Furnace repairs
Furnace installation
Heating tune-ups
And more
Regular maintenance is crucial for keeping your home's central heating system working smoothly and efficiently. Our specialists provide comprehensive maintenance tune-ups for your home's heater, furnace, or heat pump, which can save you money and a major hassle by catching minor problems early, preventing the need for major repairs later on. When you do need repairs, our technicians are experts diagnosing problems and quickly, effectively resolving them for you.
Air Conditioning for Castroville Homes
The oppressive heat of Castroville summers makes central air conditioning an indispensible necessity. At JB Heating and Air Conditioning, our comprehensive cooling services include:
Air conditioning repairs
Air conditioner installation
Air conditioning tune-ups
Emergency repair services
And more
When your air conditioner breaks down on a sweltering Saturday afternoon, you won't have to sweat it out until Monday morning rolls around. We have certified HVAC technicians on standby to arrive promptly at your home and quickly resolve the problem, restoring coolness and comfort to your home.
Castroville's Indoor Air Quality Specialists
How clean is the air in your home? Indoor air can easily become even dirtier than the air outside, as materials like dust, dirt, debris, dust mites, mold spores, and even noxious gases accumulate in your ducts and spread throughout your home. Poor indoor air quality is a leading cause of a wide variety of persistent health problems, including:
Dry eyes
Itchy, irritated skin
Asthma attacks
Allergy flare-ups
Upper respiratory infections
Our experienced HVAC technicians install high quality air cleaning and humidification systems for your home, as well as providing duct cleaning services to help purify your air, helping keep you and your family healthier.
Recent Articles
Keep Your AC As Efficient As Possible

When the hotter parts of the year start to move in, it's very important to make sure that your air conditioner is as efficient as it can be. Your air conditioning is a huge part of your energy costs during the summer months, so saving as much as possible on cooling can drastically lower all…

Read More

Keep Your Home More Comfortable and Efficient with Duct Sealing

One of the most common reasons for inefficient heating is that the ducts aren't properly sealed. Regardless of how good a condition your heating and air conditioning system is in, if your ducts aren't adequately sealed, you'll see your energy costs rise. Up to 20% of the energy you're using to heat your San Antonio…

Read More

If you're looking for air conditioning repairs in Castroville, call JB Heating & Air Conditioning at 210-316-0523, or fill out our online request form.