Floresville's Premier HVAC Specialists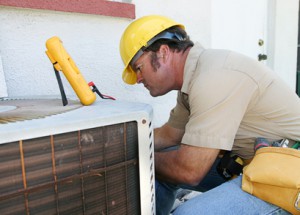 At JB Heating and Air Conditioning, our dedication to quality work and excellent customer service has given us a stellar reputation with Floresville homeowners. We understand the importance of a comfortable indoor environment, especially in the hot, arid Texas climate. Our team of highly trained HVAC technicians has extensive experience providing a range of heating and air conditioning services, from new appliance installation to repairs and maintenance.
Heating Repairs, Installation, and More
On a cold winter day, a broken furnace or heater can be downright miserable. At JB Heating and Air Conditioning, our HVAC specialists provide a full range of services for your home's central heating system, including:
Heating repairs
Heating installation
Heating tune-ups
Heat pump repairs
Furnace installation
Furnace repairs
And more
Regular tune-ups and maintenance from our talented staff will help keep your home's central heating system running smoothly and efficiently, saving you money on potentially costly repairs by identifying potential problems early. When repairs our needed, our Floresville heating contractors can quickly and expertly diagnose and resolve the problem for you.
Air Conditioning Services in Floresville
The heat of summer in Floresville is downright oppressive, making air conditioning more of a necessity than a luxury. Our range of cooling services includes:
Air conditioning installation
Air conditioner tune-ups
Air conditioning repairs
Emergency repair services
And more
With our emergency service, you won't have to sweat it out until Monday if your air conditioner breaks down on a sweltering Saturday afternoon. We always have air conditioning technicians in Floresville on call to promptly arrive at your home and quickly fix the problem, restoring the comfort inside your home.
Floresville's Indoor Air Quality Specialists
How clean is the air in your house? Even if you dust and clean meticulously, the air can easily accumulate various microscopic pollutants like dust, dirt, mites, mold spores, and other irritants. These materials get into your nose and lungs, leading to a variety of common health problems including:
Asthma attacks
Allergy flare-ups
Skin and eye irritation
Respiratory infections
And more
We can help you improve your indoor air quality, and with it, your health, by installing top of the line air cleaners and humidifiers in your home. We also offer duct cleaning services—indoor air pollution often starts with dirt and grime building up inside the ductwork, diffusing into the entire health. With cleaner indoor air, you and your family can breathe easier and enjoy better respiratory health and fewer issues with allergies.
If you're looking for heating or air conditioning repairs in Floresville, call JB Heating & Air Conditioning at 210-316-0523, or fill out our online request form.