Helotes, TX Heating and Air Conditioning Services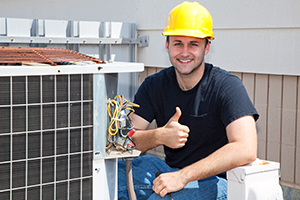 When it comes to finding the right Helotes heating and air conditioning experts to address your need for quality workmanship and customer care, then only the best will do. You will be happy to know that you have already found the team to rely on for taking care of this type of service. At JB Heating & Air Conditioning, you can rest assured that we will stand behind our word to provide you with the superior quality work and service that you need and deserve.
We care as much about getting your tasks taken care of as you do. Our main goal is to help you keep your Helotes, TX, home and loved ones safe, healthy, and comfortable. But you can't make this possible without having reputable professionals to help you get the job completed. Contact us right now, and let's get started. We take great pride in the work that we do, and it shows in the results that we get.
Heating Tune-Ups & Repairs in Helotes
For some homeowners, the idea of taking care of their heating is to simply wait for something to go wrong. Do you really want you and your loved ones to have to be stuck in the cold without working heat? Getting proactive, preventative service means addressing the need for a Helotes heating tune-up and minor repairs before something goes wrong. This is one of the most cost-effective approaches because, otherwise, you could end up paying for premature replacement before the need should arise.
Not bothering to take care of this type of work puts extra strain on your system. If there are any problems that are not being addressed, your heating system has to work that much harder to try to conduct the same amount of work. This also means higher utility bills. Get in touch with us today and get the preventative care you need.
Air Conditioning Tune-Ups & Repairs in Helotes
It's no surprise that, here in Texas, we happen to need our AC a lot more than many other states and for a longer part of the year. This puts more strain on the cooling unit and also makes it that much more important to keep the system working properly. While the results of using AC seem basic, the system that is able to provide your home and your family with this cooler air is actually quite complex. There is no way you can continue to get the quality air conditioning you need without getting the proper service required to make this possible. When it comes to your Helotes heating and air conditioning service needs, trust the JB Heating & Air Conditioning name.
Recent Articles
How Important Are AC Tune-Ups?

Most San Antonio homeowners won't call in a professional to look at their air conditioner until a major issue arises. Before major problems or complete breakdowns occur, it's easy to assume that everything is running smoothly. And you wouldn't try to fix a problem that you didn't know existed.The problem with this is that you'll…

Read More

Keep Your AC As Efficient As Possible

When the hotter parts of the year start to move in, it's very important to make sure that your air conditioner is as efficient as it can be. Your air conditioning is a huge part of your energy costs during the summer months, so saving as much as possible on cooling can drastically lower all…

Read More

If you are looking for heating and air conditioning services in the Helotes area, call JB Heating & Air Conditioning at 210-316-0523, or fill out our online request form.