Marion Air Conditioning Contractors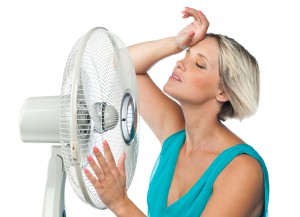 JB Heating & Air Conditioning has been providing the Marion area with quality heating, cooling, and air quality services for the past twenty years. This mountain of experience makes us the number one name among air conditioning contractors in Marion. JB Heating & Air Conditioning can install HVAC systems that suit your air quality and energy needs. We also have the experience to provide scheduled routine maintenance to prevent any cessation of cooling services. Our number one goal is to make sure that your family enjoys the air quality and climate of your home to the utmost.
With over twenty years of experience, we have the ability to identify problems with your HVAC system quickly and efficiently. Our licensed and professionally trained contractors take pride in their work. More importantly, they take pride in the fact that you and your family rely on their efforts. We always aspire to exceed customer expectations with both the quality of our work and our expert customer service.
If you have any heating, cooling, or air quality needs, call JB Heating & Air Conditioning today. We will answer any questions that you may have about air conditioning installation, maintenance, or repair. We look forward to hearing from you, and it will be our pleasure to set up an appointment with you today.
Marion Air Conditioning Installation
Living in Marion, you know that a properly functioning air conditioning system is a must-have. JB Heating & Air Conditioning has been installing premium air conditioning systems locally for over twenty years. Our HVAC contractors have the experience necessary to properly install the system so that it runs as efficiently as possible. Likewise, they have the knowledge necessary to provide recommendations as to the HVAC system that best suits your family's needs in a cost-efficient manner.
With JB Heating & Air Conditioning, you will know that the service does not stop immediately after the installation. We will be glad to answer any questions you have about your system and to provide quality maintenance and repair whenever you need it.
Marion Air Conditioning Maintenance and Repair
Because we know that a well-functioning air conditioning system is a necessity during a Marion summer, JB Heating & Air Conditioning provides 24-hour, 7-days-a-week emergency repair services. If your air conditioning goes out, we will be there as quickly as possible to return you to the comfort you expect from your air conditioning system.
Because proper maintenance is the best way to prevent emergency situations, we recommend that you tune up your air conditioning system at least once a year. By doing this, you prevent the hassle of your system failing, and you also make the best effort to have your system run efficiently through those summer months.
If you are looking for quality HVAC installation, maintenance, or repair in the Marion area, call JB Heating & Air Conditioning at 210-316-0523, or fill out our online request form.