Pleasanton HVAC Specialists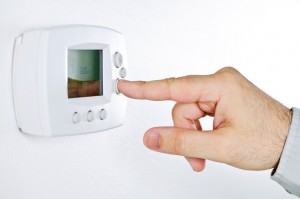 JB Heating & Air Conditioning has twenty years of experience servicing Pleasanton's heating, cooling, and air quality needs. Over this time, we are happy to have become known for our dedication and quality work. We are proud to have served Pleasanton homeowners for two decades, and we look forward to continuing to provide exemplary heating, cooling, and air quality services for the years to come.
Our highly trained team of professionals maintains all licensing requirements. As such, you can trust JB Heating & Air Conditioning with all of your HVAC installation and servicing needs. We have the training, experience, and passion for the job that results in the highest quality work and customer satisfaction in Pleasanton.
If you are considering installing or servicing an HVAC system, call us today. We are always here to answer any questions you have about heating, air conditioning, or air quality. We look forward to speaking with you and setting up an appointment.
Pleasanton Air Conditioning Services
At JB Heating & Air Conditioning, we understand that a properly functioning air conditioner is a necessity during the summer heat. We provide a full range of services to keep your air conditioning running all summer long:
Air conditioning installation
Air conditioning tune-ups
Minor repairs
Air conditioning emergency repairs
And more
Our emergency repair service is available around the clock every day of the week. If your air conditioning system breaks down, call us at any time. We will respond promptly and work our hardest to get the system working to restore comfort to your home.
Pleasanton Air Quality Specialists
When thinking about HVAC services, people oftentimes only focus on heating and cooling. However, maintaining good indoor air quality is a must for maximizing the quality of life for you and your family. Without proper HVAC services, microscopic indoor pollutants such as mites, dirt, dust, spores, and other irritants can accumulate. These pollutants can lead to a variety of health problems, including:
Allergic reactions
Respiratory illnesses
Asthma attacks
Eye and skin irritation
And more
We have expertise in various methods that promote indoor air quality, such as duct cleaning services, air cleaners, and air humidifiers. When the quality of the air your family is breathing increases, so does their quality of life.
Pleasanton Heating Experts
JB Heating & Air Conditioning also specializes in providing top-of-the-line heating services in the Pleasanton area. Our HVAC contractors can help warm your family home with any of the following services:
Heating installation
Heating repairs
Heating tune-ups
Heat pump maintenance
Furnace maintenance
And more
Be sure to schedule regular tune-ups with our experts to prevent any need for major repairs and to keep your heating system operating safely and efficiently.
If you are looking for the best heating, cooling, and air quality HVAC services in Pleasanton, call JB Heating & Air Conditioning at 210-316-0523, or fill out our online request form.