San Marcos, TX Air Conditioning Repairs & Tune Ups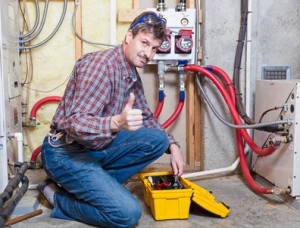 f the air conditioner in your San Marcos home hasn't seen any attention in some time; it's past time to get the unit checked out. Air conditioning tune-ups should be done at least once a year, but the system can also be maintained on a monthly basis.
Spring is here, and it's time for your air conditioning system to be tuned up. Finding the right HVAC technician isn't something most people spend time on, especially since they most often call just for emergencies. But responsible homeowners know that preventative maintenance also needs to be done.
We've been providing quality air conditioning tune-ups and maintenance, along with a full line of HVAC services, to the San Marcos and San Antonio areas for more than twenty years. Our company is known to be fair and honest with our customers. We provide quality services you can count on that are backed with a 100% customer satisfaction guarantee.
When you need a company you can count on for your air conditioning emergencies or maintenance, call on us here at JB Heating & Air Conditioning!
Air Conditioning Tune-Ups in San Marcos
Why wait until your air conditioner breaks down to get it serviced? If you do, you'll not really be getting it serviced, only repaired.
Replacing parts as they break is important, but preventative measures like the air conditioning tune-up are going to help you avoid breaking parts down before they should be given out on you.
Dirty parts that accumulate dirt, grease, and grime will only cause problems for the entire system. Just like your automobile, it needs to be all cleaned, lubricated, and everything adjusted to run at peak performance.
There's no reason to wait until you have to call for emergency repairs. Get your San Marcos air conditioning tune-up done before your unit has to run dirty all summer long, or you may find you'll be calling soon anyway and have to get the tune-up done as well too.
Air Conditioning Repairs in San Marcos
When you do end up needing air conditioner repairs in San Marcos, you don't have time in this Texas heat to wait around for someone to show up to fix it. We do everything we can to get to your problem fast so you and your family have help when you need it.
We care about our customers, which is why we work so hard to be sure their air systems function right all summer long. If your unit isn't producing cold air, don't wait to call until it won't turn on, call us right away instead so we can be sure to fix the smaller problem quickly and ensure your unit runs right for you. Even a day without air conditioning isn't good, so call when you first notice something's wrong.
If you're looking for air conditioning repairs in San Marcos, call JB Heating & Air Conditioning at 210-316-0523, or fill out our online request form.