Seguin Air Conditioning Contractor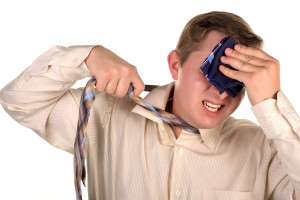 The right heating and air conditioning contractor for your Seguin, Texas, home isn't always easy to find right away, especially if you haven't had to deal with your HVAC unit in the past and don't know who to call or who you can trust.
You know you need a company that is reputable, but during an emergency situation, it's hard to take the time needed to research HVAC repair companies before you call.
At JB Heating & Air Conditioning, our twenty years of service means we've been providing reputable HVAC repairs that you can trust. You can't build a company to the level we are unless you provide excellent services and treat your customers right. Our proven track record means you have a company on your side that will be there when you need us.
Our professional heating and air conditioning technicians provide quality services that are backed by our 100% guarantee on workmanship. We can take care of all your HVAC needs, whether on an emergency basis or not.
We're fully licensed, insured, and certified on all types of heating and air systems. Consider a regular tune-up for your air conditioner to get your unit in top condition, and in the meantime, you'll be making a connection in advance with a trustworthy team that can handle all your emergency needs.
Air Conditioning Tune-Ups in Seguin
Just like your automobile, your air conditioner needs a regular tune-up. If you don't bother with maintaining the unit, you're letting it run as is, whether damaged or not. Many problems can go unseen since your air conditioning unit is hidden away in a closet or in your attic space. Don't let dirt, grime, soot, and grit get built up on your unit.
Get it regularly cleaned, lubricated, and adjusted where necessary, and you'll add years of life to your unit. Air conditioning tune-up service in Seguin should be done a couple of times a year but can also be performed on a monthly basis. If you have a home filtration or humidity level system, you'll want to be sure those parts of the system stay maintained monthly as well.
Air Conditioning Repairs in Seguin, TX
If you wait to repair your air conditioner parts that go out, you're putting stress on the rest of your air conditioner. Don't wait until your entire unit breaks down, give our Seguin air conditioning repair technicians a call at the first sign of trouble, and we'll diagnose the problem and get it fixed for you.
There's no reason to wait, hoping the unit will suddenly start producing cold air again because this rarely happens. And when it does, it's only a matter of a short time before there's a definite problem that overtakes the whole system and shuts it down.
If you're looking for air conditioning repairs in Seguin, call JB Heating & Air Conditioning at 210-316-0523, or fill out our online request form.