Air Conditioning Service in Spring Branch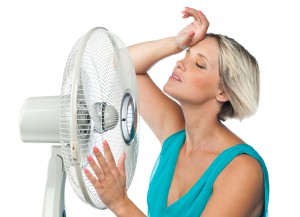 If you own a Spring Branch, Texas home, you're just a hop, skip, and jump away from San Antonio. This lovely area on the north side of Texas is located at the gateway to the Texas Hill Country area, where so many love to commute from.
Finding and heating and air conditioning contractor you can trust to get your repairs done right the first time can seem like a nightmare when there are so many companies to choose from in the San Antonio area. But it isn't hard if you take a look at the reputation of the company and the length of time they've been in business.
At JB Heating & Air Conditioning, we're the company homeowners call when they need their HVAC system serviced by licensed HVAC technicians that can fix it right the first time. In fact, in our years of business, we've been called out to fix the mistakes or neglectfulness of others many times.
We are professionals who provide you with a 100% guarantee for our workmanship, and we can handle whatever problems may come along with your air conditioner or heater.
Air Conditioning Tune-Ups in Spring Branch, TX
Your air conditioner needs a tune-up just like your vehicle does. If you don't get the unit tuned and maintained, you're looking at cutting off years on the lifetime of the unit. Instead, properly maintain the HVAC system so it lasts as long as possible.
The most energy efficiency will be obtained by an HVAC unit that is kept serviced. Otherwise, year by year and month by month, your unit will break down and labor under the stress of having to run with weakened dirty parts, and it's all that much sooner you'll have to replace everything.
Air Conditioning Repairs in Spring Branch
Don't wait until an emergency situation has risen to get your air conditioner repaired. In doing so, you're ensuring more extensive damage to the unit.
When you begin to think it's not functioning as it should, call our Spring Branch air conditioning repair specialists, and we'll come to take a look at it. It could just need something simple that you need to fix before it blows out the motor or some other more expensive part.
Emergency A/C Service in Spring Branch
When you do wind up with a breakdown for your HVAC unit, you want a company you already know and trust. We're here for all our customers for emergency AC repair services in Spring Branch. When you need help, we have professional HVAC technicians who can come make the repairs.
We also provide other services like indoor air purification systems, duct cleaning, and humidifiers or dehumidifiers.
The quality of your home's air is every bit as important as the temperature is. So be sure your home is clear of so much dust, dirt, dander, and other particulate matter that can cause illness or allergies. Give us a call today to learn more about this and all our other great services!
If you're looking for heating or air conditioning repairs in Spring Branch, call JB Heating & Air Conditioning at 210-316-0523, or fill out our online request form.
What Our Spring Branch Customers Are Saying About Us
""Our whole experience with JB Air was five star I would definitely recommend them to family and friends as I already have thank you Adam for a great looking job inside and out. Outstanding performance all round.""

–Mr. Tony C. Spring Branch, TX | Rated: 5/5
---