Fair Oaks Ranch, TX Heating & Air Conditioning Services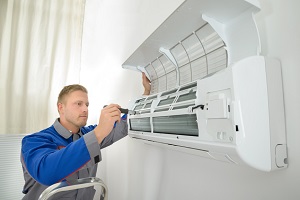 If you are in the market for a reliable Fair Oaks Ranch heating and air conditioning professional, then you have to be confident that you are choosing to work with the best. The good news is that you have already found the team that will meet all of your qualifications and criteria by finding our Fair Oaks Ranch, TX team here at JB Heating & Air Conditioning. We take great pride in the work that we do, and it shows in the results that we get.
You rely on your heating and cooling to get you through the variety of seasons and temperature changes we have. This is part of how you take care of your home and keep your loved ones comfortable, healthy, and safe. So the last thing you want to do is entrust someone who is less than qualified or reputable to get the job done. Get in touch with us today, and let's get started taking care of whatever you need to be completed.
Heating Tune-Ups & Repairs in Fair Oaks Ranch
Some homeowners make the mistake of waiting for their heating system to break before bothering to address the issue at hand. The best way to avoid this is to take care of scheduling tune-ups. This is a proactive, preventative method to use in order to maintain your system and take care of minor repairs before developing into something much worse.
Without this type of work, you could end up needing to replace your system long before it should be time. The upfront cost of heating tune-ups and small repairs is much less costly than having to pay for premature replacement. Give us a call today, and let's make a plan to get your heat taken care of.
Air Conditioning Tune-Ups & Repairs in Fair Oaks Ranch
Since Texans usually depend on their cooling system a lot more than their heating, it is a good idea to make sure your air conditioning system is in good shape by having a Fair Oaks Ranch air conditioning tune-up. There are so many things that can go wrong with your air conditioner, so you need to have a trustworthy name to call on and depend on for all of your service needs. At JB Heating & Air Conditioning, we are well known for our 100% dedication to providing locals with the best in handiwork and customer service. For all of your Fair Oaks Ranch air conditioning service needs, give us a call. You are going to appreciate the quality service we provide you with.
Recent Articles
Benefits of Air Duct Cleaning

Enjoy the Benefits of a Professional Air Duct Cleaning Your air ducts perform a vital function of circulating your heated or cooled air throughout your home. To ensure your San Antonio home's indoor air quality is high quality, be sure to invest in regular air duct cleaning. Otherwise, your home's air supply may become loaded…

Read More

Keep Your AC As Efficient As Possible

When the hotter parts of the year start to move in, it's very important to make sure that your air conditioner is as efficient as it can be. Your air conditioning is a huge part of your energy costs during the summer months, so saving as much as possible on cooling can drastically lower all…

Read More

If you are looking for heating and air conditioning services in the Fair Oaks Ranch area, call JB Heating & Air Conditioning at 210-316-0523, or fill out our online request form.