Kerrville, TX Heating & Air Conditioning Service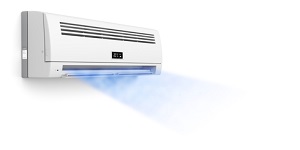 If you are looking for a Kerrville heating and air conditioning expert to take care of things like repairs, maintenance, and replacement, then you know you need to find the best contractor to take care of the job. When quality counts, as it always should when it comes to taking care of your home, you need to call on the JB Heating & Air Conditioning crew to get the job done. You can rely on us for the quality work you need for both your heating and air conditioning services.
We want to be able to help you take care of your family, which means offering the finest in quality craftsmanship and customer care. This is how we can help you ensure that your family remains comfortable and safe in your Kerrville, TX home. All you have to do is give us a call, and we will take care of the rest, but you can rest assured you will appreciate the quality work we provide you with.
Heating Tune-Ups & Repairs in Kerrville
It has become a common habit for homeowners to procrastinate when it comes to addressing the need to take care of their heating. While we may not rely on it as much as in other parts of the country, everyone here knows when the weather does turn cold; we need to be able to depend on having the heat work well. There is nothing worse than needing to heat your home and finding the heat won't work.
This is where tune-ups and taking care of minor repairs come into the picture. This is a smarter and more cost-effective approach to caring for your home and heating by keeping your system working instead of waiting for it to break to get the service you need. Call today to set this up.
Air Conditioning Tune-Ups & Repairs in Kerrville
It's no secret that locals here depend on their AC more than their heating. So we have to be able to know that it is in working order which means using tune-up work and fixing minor repairs as the smart approach for responsible care. Kerrville air conditioning tune-ups help you make sure that everything is working as it should and give you the chance to address minor repairs before they develop into something more severe.
When it comes to your Kerrville heating and air conditioning service needs, call on the JB Heating & Air Conditioning team. You will soon learn firsthand how we earned the reputation we have.
Recent Articles
Keep Your AC As Efficient As Possible

When the hotter parts of the year start to move in, it's very important to make sure that your air conditioner is as efficient as it can be. Your air conditioning is a huge part of your energy costs during the summer months, so saving as much as possible on cooling can drastically lower all…

Read More

Signs That You Need an Emergency AC Repair

Malfunctions with your air conditioning unit can do more than upset your mood. The lack of cooling and rise in humidity can damage furnishings in your home, and the increased moisture can create an environment for mold and mildew growth. In these situations, calling an emergency AC service in San Antonio is necessary to get…

Read More

If you are looking for heating and air conditioning services in the Kerrville area, call JB Heating & Air Conditioning at 210-316-0523, or fill out our online request form.