Kyle, TX Heating & Air Conditioning Service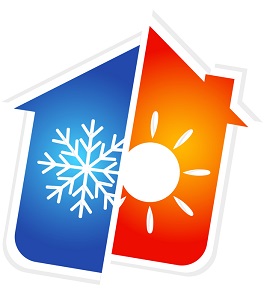 When the time comes that you need a Kyle heating and air conditioning professional then you know you have to make the best choice possible. The good news is that you actually already have the answer to who the team to call on is and that company just happens to be JB Heating & Air Conditioning. We are known for the quality workmanship and customer care that we are able to provide for our Kyle, TX clients.
It is as important to us as it is to you to be able to address your needs for repairs, service, replacement and more. We take great pride in the work that we do and that shows in the results that we get. Now, we look forward to working with you and showing you all that we can do for you. Give us a call and you can feel confident that you will be getting the superior quality service that you and your family deserve.
Heating Tune Ups & Repairs in Kyle
The common approach to take has been to wait for the heating to break down before bothering to get the service you need. The problem with this is that you miss out on being able to take care of repair needs that could be caught early and that would be less expensive. Also, once your system breaks down there is a chance it cannot be fixed, which means you will have to pay for costly replacement instead of repairs. Even though we don't use our in Kyle as often as other parts of the country, you still need to know it will work for you when you need it most.
A Kyle heating tune up includes preventative care as well as taking care of minor repairs before they develop into something much more severe. It only makes sense to use this approach because you will save money and time and be able to keep your heat running when you and your family need it. Contact us today to address your heating tune up and repair work needs.
Air Conditioning Tune Ups & Repairs in Kyle
Let's not forget the importance of taking care of tune-up service and repairs for your air conditioning as well. This gets used so much around here and if you know you need repairs but still continue to use the AC you will only be adding unnecessary strain which can break your system down quicker. When it comes to your Kyle heating and air conditioning service needs, call on the JB Heating & Air Conditioning team.
Recent Articles
How To Prepare Your Heater For Winter

If you live in San Antonio or the surrounding Texas area, then you know that there's as much of a potential for severe winter as there is for a blazing summer. So it's important that you make preparations for a heating tune up during the key winter months before those months arrive. Doing so will…

Read More

Keep Your AC As Efficient As Possible

When the hotter parts of the year start to move in, it's very important to make sure that your air conditioner is as efficient as it can be. Your air conditioning is a huge part of your energy costs during the summer months, so saving as much as possible on cooling can drastically lower all…

Read More

If you are looking for heating and air conditioning services in the Kyle area, call JB Heating & Air Conditioning at 210-316-0523, or fill out our online request form.