Terrell Hills Heating and Cooling Experts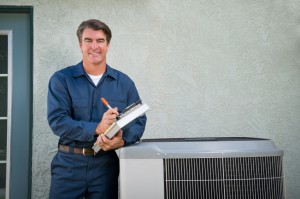 At JB Heating & Air Conditioning, we are proud to say that we have been servicing Terrell Hill's heating, cooling, and air quality needs for over two decades. Our experience with and love for the community inspires us to place customer satisfaction as our highest priority. We provide the full range of HVAC services from installation to maintenance and repair. Whether you need a new air conditioning unit or your furnace needs tuning up, JB Heating & Air Conditioning is the go-to HVAC contractor in Terrell Hills.
When you hire our HVAC contractors, you know that you have placed your home's air system in the right hands. All of our Terrell Hills specialists are licensed and professionally trained. Once again, they bring over twenty years of experience to any job; therefore, they can identify and repair your HVAC problems quickly and efficiently.
Call JB Heating & Air Conditioning today. We are excited to answer any of your heating, cooling, or air quality related questions. We look forward to hearing from you and would be grateful to set up an appointment today.
Terrell Hills Air Conditioning Services
Living in Terrell Hills, you understand that a fully-functioning air conditioning system is necessary during the summertime. We provide services that will help maintain the cool comfort you expect in your home throughout the summer as well as emergency services to get your AC running fast should it break down. Here's just some of what we do:
Air conditioning installation
Air conditioning repairs
Air conditioning tune-ups
24/7 emergency repairs
And more
Because we constantly strive to maintain the comfort level of your home, we won't let you sweat it out with a broken air conditioning system. Our emergency repair services are available seven days a week, twenty-four hours a day. If your AC breaks down in the summer, you can trust us to do everything we can to restore the comfort to you home as quickly as possible.
Terrell Hills Air Quality Specialists
Although proper air conditioning is a priority in Texas, you cannot overlook the importance of maintaining healthy indoor air quality. If your HVAC system has been neglected, it is quite easy for a number of indoor pollutants to accumulate and degrade the air quality of your home. These pollutants, such as dust, dirt, mites, mold spores, and other irritants, can lead to many health problems such as:
Eye and skin irritation
Respiratory illnesses
Allergic reactions
Asthma attacks
And more
We provide a full range of air quality maintenance services such as the installation of air cleaners and humidifiers as well as duct cleaning services. To promote the quality of life of your family, you must promote the quality of the air you breathe.
Recent Articles
How To Prepare Your Heater For Winter

If you live in San Antonio or the surrounding Texas area, then you know that there's as much of a potential for severe winter as there is for a blazing summer. So it's important that you make preparations for a heating tune up during the key winter months before those months arrive. Doing so will…

Read More

Keep Your Home More Comfortable and Efficient with Duct Sealing

One of the most common reasons for inefficient heating is that the ducts aren't properly sealed. Regardless of how good a condition your heating and air conditioning system is in, if your ducts aren't adequately sealed, you'll see your energy costs rise. Up to 20% of the energy you're using to heat your San Antonio…

Read More

If you are looking for a Terrell Hills HVAC service provider with over two decades of experience to provide top of the line heating, cooling, and air quality services, call JB Heating & Air Conditioning at 210-316-0523, or fill out our online request form.