POTEET, TX AIR CONDITIONING REPAIRS & TUNE UPS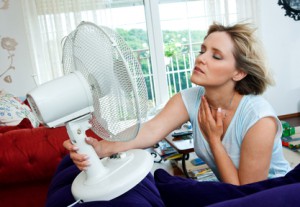 If you live in Poteet, you know how hot it's going to get pretty soon here in Texas! Before it does, you'll want to know about JB Heating & Air Conditioning services and how to go about preventing some problems with yours.
Many homeowners don't think about their air conditioner until they run out of cool air and wonder what's wrong, but it's really very simple because they are just like your vehicle. If left to sit and get dirty without being taken care of, your automobile will have trouble starting and running.
And when it does, it will likely break some part because the engine is put under stress from the dirt and grime buildup and the weakened parts that never saw a repair or adjustment.
Instead, you'll want to consider getting your air conditioning unit working at peak performance this summer, and that also means you'll be getting the most in energy savings from the unit as you should be. When working under a weakened condition, your car engine will use more gas to run, and it's the same with your air conditioner. Regular yearly tune ups go a long way in helping you save money every month.
Air Conditioning Tune Ups in Poteet
We urge all of our customers, including those in the Poteet area, to get a yearly air conditioning tune up, preferably prior to the warm season. But here in Texas, that can be through the wintertime too at times, and we end up switching between heat and air conditioning regularly at this time of year.
Give us a call and we'll perform your air conditioning tune up for you. It's a small service that takes a little time, but is affordable and goes a long way to keeping your HVAC system working great for you throughout the hottest part of the year.
Preventing problems is the best way to handle problems. There's no reason to pay more down the line for a more expensive repair when you can possibly avoid it now. Tuning up your system involves cleaning it up, lubricating parts that need it, topping off refrigerant, and doing a number of system checks that will tell us if anything isn't working right.
Repairing those small things now or knowing you need to repair larger problems before the unit breaks can help you prepare and have a unit that works right longer.
Air Conditioning Repairs in Poteet
When you need air conditioning repairs, you're going to need it fixed as soon as possible. So be sure at the first sign of trouble, you give us a call so we can take care of it right away.
You don't want to wait when the weather gets so hot here in Texas that you or your family have to suffer any significant amount of time in the heat. It's no joking matter when your house is hot and there's no way to make it cool off. Call our professional emergency HVAC technicians and we'll get there as soon as possible to get your air conditioner working right.
Recent Articles
Benefits of Air Duct Cleaning

Enjoy the Benefits of a Professional Air Duct Cleaning Your air ducts perform a vital function of circulating your heated or cooled air throughout your home. To ensure your San Antonio home's indoor air quality is high quality, be sure to invest in regular air duct cleaning. Otherwise, your home's air supply may become loaded…

Read More

Signs That You Need an Emergency AC Repair

Malfunctions with your air conditioning unit can do more than upset your mood. The lack of cooling and rise in humidity can damage furnishings in your home, and the increased moisture can create an environment for mold and mildew growth. In these situations, calling an emergency AC service in San Antonio is necessary to get…

Read More

If you're looking for air conditioning repairs in Poteet, call JB Heating & Air Conditioning at 210-316-0523, or fill out our online request form.